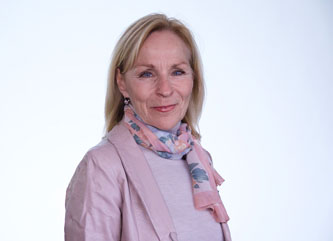 Susan holds a powerful vision—The Cultivation of World Peace Through Inner Peace—as it is expressed through the Teachings and Practices of the Agape Movement/New Thought Ageless Wisdom. She has been an Agape Minister since 2009 and an Agape Licensed Spiritual Practitioner since 2002, serving the community both individually and collectively.
For over 14 years, Susan has taught numerous classes and developed many workshops at Agape. She helps design and manage the delivery of courses and programs for Agape University. As Staff minister, her role includes Curriculum Development, Faculty/Facilitator Training, Professional Practitioner Studies Program Coordinator and Ministerial Education & Instruction. Susan is currently teaching "Introduction to Transcendent Masters", "Prayer as a Way of Life" and "Introduction to Chaplaincy – for Ministers in Training".
Since 2007 Susan has been on the facilitation team for Practitioner Studies and is currently one of the instructors in this powerful transformational program.  She has been the director of several ministries including "Membership at Agape" and now holds the position as Director of the "Agape Association of Communities" and the "Agape Affiliate" program, whose vision is to connect like-minded Spiritual Communities globally into a larger vision of "Creating a World That Works for Everyone."
In 2009 Susan began working in hospice care as a certified Chaplain/Spiritual Counselor, supporting families and patients moving through their final transition. She provides bereavement services and facilitates grief workshops to families that have lost loved ones. She also holds a specialized certification in the field of Palliative Care Chaplaincy.
Susan is a single mother of four adult children and currently resides in beautiful Laguna Beach, CA. She loves hiking, cycling, yoga and beach walks. She has a strong practice in meditation, including the Vipaassana technique, Michael Beckwith's Life Visioning Process and prayer.