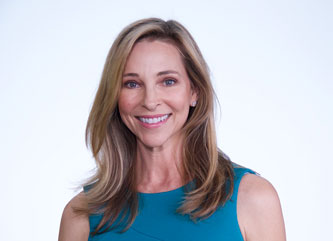 Julie is an accomplished speaker, personal coach author of What's Your What? How to Ignite Your Unique Brand. She holds degrees in a wide range of healing modalities including Psychology, Neuro‐Linguistic Programming, Hypnosis, Rebirthing and Hands-on Energy Healing.
Julie's work has been featured on the Lifetime television channel and she enjoys working with clients from diverse backgrounds, including Fortune 500 executives, Academy Award Winners, and several New York Times bestselling authors.
Julie, an Agape International Spiritual Center speaker, staff minister, and member of both the Leadership Board and G5 Team, was knighted by the Order of the Orthodox Knights of St. John Russian Grand Priory alongside Jack Canfield, Don Miguel Ruiz, and Rev. Michael Bernard Beckwith. She is honored to be featured in the documentary film, Legacy of Love, about the tragic shootings that took place at Pulse Night Club in Orlando, Florida and the power of love to guide us forth.
Julie's TEDx talk, How to Clarify Your Uniqueness and Live a Life that Matters, is currently available on her website, www.juliemoret.com, and on YouTube, https://www.youtube.com/user/revjuliemoret.